Imaging was done using a ToUCam Pro with 3x Imagemage on a SPX250 f6.3 Newtonian telescope.
Capturing in K3CCDTools, alignment, sorting and stacking in Registax 6.
Wavelet processing in Registax and further sharpening and resizing in The Gimp.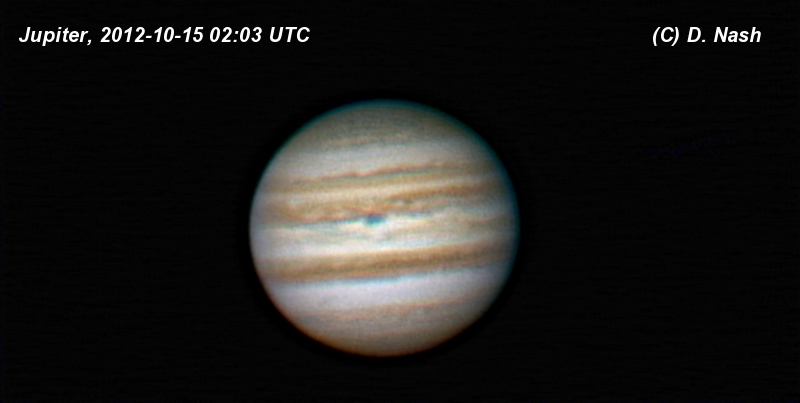 Click for full-sized image.
---
Add Comment
Fill out the form below to add your own comments.
---