Total Eclipse of the Sun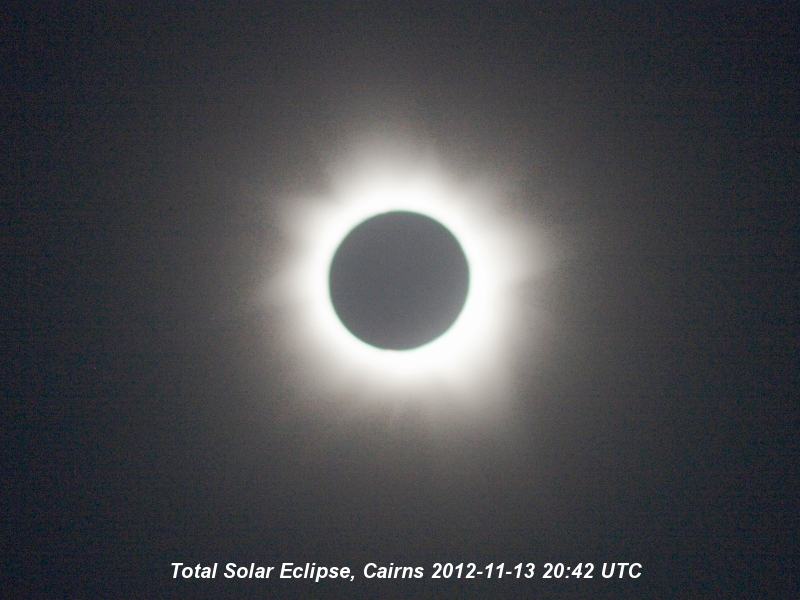 On 14 November (local time) the new moon's shadow passed across the face of the Earth, and a total solar eclipse was visible from parts of Australia and the south Pacific.
I was in Cairns to see the eclipse and captured some images from a boat on the Great Barrier Reef.
Click the picture to see more.